By grace alone, through faith alone, in Christ alone
Grace Bible Church is a body of saints who have been saved from their sins and rescued from God's wrath by grace alone, through faith alone, in Christ alone. We have been adopted as sons and daughters of the God and Father of our Lord Jesus Christ, and we have been charged to love Him supremely and to love our neighbors as we love ourselves.
Throughout the week, we strive to live Coram Deo (under the Lordship of Christ) in our personal walk with God, our marriages, our families, while at work, and when doing leisurely things such as fishing, camping, and mowing our yards.
On The Lord's Day, we gather to worship our great God. "Great is the Lord, and greatly to be praised, and His greatness is unsearchable" (Psalm 145:3) is the banner under which we worship. In our worship service we fellowship with each other, read the Bible, pray, sing, give the Lord an offering, and preach His Word to the end that God will be glorified. You are invited to join us in worship each Sunday morning at 10:00 a.m.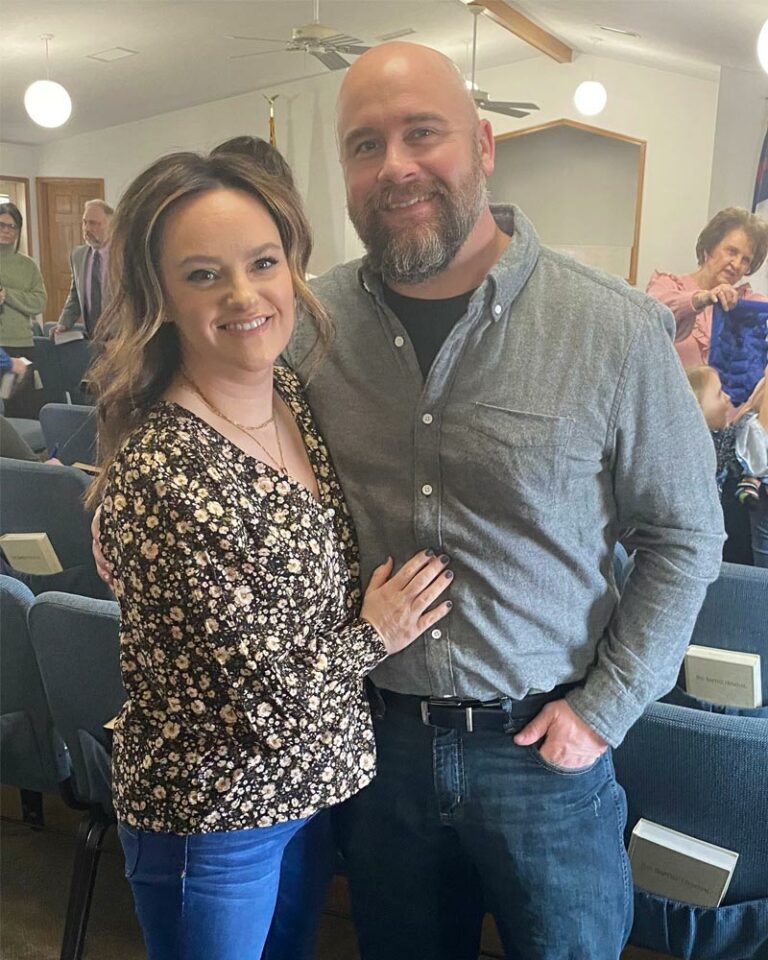 Grace Bible Church is a Bible-believing, reformed, confessional church.
Our only source of faith (what we believe) and practice (how we live) are the inspired, inerrant, and infallible Holy Scriptures that contain the 66 books of the Old and New Testaments. We subscribe to the Abstract of Principles (a summary confession of faith) and the Second London Baptist Confession of Faith 1689 (an exhaustive confession of faith), as two of the best confessions of Christian doctrine and Christian living. These two confessions of faith are wonderful summaries of the doctrines of the Protestant Reformed Tradition. Grace Bible Church is a Reformed Church.
Jim Duncan has served as pastor of Grace Bible Church since January 2021. Before accepting the call to pastor GBC, Jim served in the southern Illinois area as a youth pastor for four years, and a full time pastor of two churches for 31 years. He earned an Associate of Arts in Bible from Southern Baptist College, a Bachelor of Religious Education from Mid-Continent Baptist Bible College and a Master of Arts in Theological Studies from Covenant Theological Seminary. In 2015 he led Second Baptist Church in Mt. Vernon, IL to found Coram Deo Classical School.
He and his wife, Sandy, have been married for 41 years. They enjoy camping, fishing and hiking. The Lord has blessed them with six children, sixteen grandchildren, and two great-grandchildren.
Don Shaw and Phil Sullivan have served as elders at Grace Bible Church for many years.  Both are godly men, who have served the Lord well.  They continue to be a good example of men of God.
Benton Baptist Fellowship was founded in 1974.
E. A. Somers was the founding pastor. Church services were first held in the local union hall building on North McLeansboro Street. A year later the church purchased the old neighborhood grocery store building on North Grand Street in Benton.
Pastor Somers continued pastoring until his death in September 1987. Burton Wills, a member of the Benton Baptist Fellowship, was called to be the church's new pastor. The congregation continued to meet in the old grocery store building for the next ten years.
In the late Spring/early Summer of 1996 a new church facility was constructed by a volunteer construction crew from the Georgetown Builders in Georgetown, Alabama, on a nine-acre tract of land that was donated to the Benton Baptist Fellowship by Bob and Shurley Uhls. Since this piece of property was not located in Benton, but in West City, the church decided to change the name of the church. On September 9, 1996, the name of the church was changed to Grace Bible Church because it emphasized their belief in God's absolute sovereignty, and in the Bible as the word of God to His elect people. The first church service in the new church building was held on October 19, 1996.  Grace Bible Church continues to meet in this facility which is located at 107 North Court Street, West City, IL.
Pastor Wills retired from pastoring, due to health reasons, in 2013. He and his wife Roberta are still faithful members at Grace Bible Church. Jeff Fernberg was called as the third pastor of Grace Bible Church in 2013.  He served the Lord faithfully for seven years. Jim Duncan, the current pastor, was called to serve as Grace Bible Church's fourth pastor in January 2021.